You are welcome to contact Laura to discussed and order commissioned artworks. Some of the art on these pages is still available, but if you see something that you like, she can create an artwork that pleases you. In addition to paintings, there are also stained glass designs, painted glass, mosaics, digital art, and more.
wsglartnow@gmail.com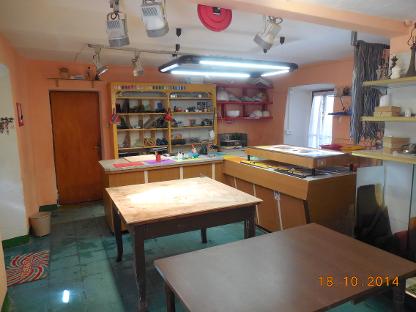 Here is where it all begins, in a studio in the Alpine region of Italy, in the heart of Piemonte, a part of the world known for heartfelt attention to detail. GAEL glass is like no other stained glass or Tiffany project as it is crafted with unique love and passion for artistic detail.
Pierangelo Tosi is a master draftsman with immense skill in the geometric aspects of design and production. Even his studio layout reflects the orderly golden mean. His knowledge of geometry balances the organic and linear in nature of designs by Laura Gael Sweeney, and as one clearly sees, each and every design is assembled in an organized studio reflecting the ultimate order of the precision.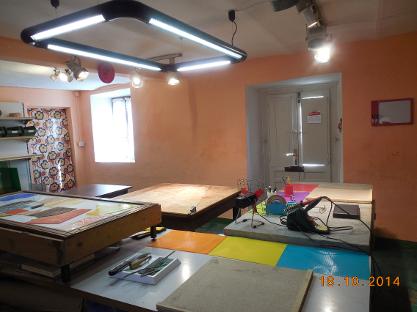 In the photo above, one sees colored glass chosen for original Tiffany constructions. A light table, made by Tosi, is utilized to ensure the glass gives an optimum effect as the light passes through it. The beauty of the glass must be nothing less than magical!
In this photo, glass is scattered across the light table so that Pierangelo Tosi can compare the colors and select only the ones that best transmit the message of the original design. The glass is hand picked by Tosi for each project. We hope these artistic creations in glass (from sun-catchers to windows to sculptures) will enhance your life. May the spirituality of God's light pass into your field of vision!