You are welcome to contact Laura to discussed and order commissioned artworks. Some of the art on these pages is still available, but if you see something that you like, she can create an artwork that pleases you. In addition to paintings, there are also stained glass designs, painted glass, mosaics, digital art, and more.
wsglartnow@gmail.com

Pet Portraits
MADE IN ITALY OR IN USA! CUSTOMIZED!
Stained Glass Pet Portraits by Pierangelo Tosi
&
Pet Paintings by Laura Sweeney
At GAEL Glass, we love pets! We can produce paintings of your beloved pets on ceramics and canvas. With modern technology, we can transfer a photo of your pet to the digital screen as a template for an Italian stained glass design with added drawings by hand. For example, your pet will be in the foreground while a geometric or organic background will emphasize your pet's unique personality. In order to do so, we require that you give us some information about your pet's personality. The German Shepherd (below) is one example. We will be updating this site with additional examples.
This German Shepherd Portrait with the geometric background was built by master artisan, Pierangelo Tosi.
If you would like to order a "pet" painting or stained glass, please send us a photo of your pet and a description of the project. You may send it to Laura's email address or fill out the contact form on our website. Please do not mail important photos to Laura's virtual mailing address in Michigan; however, you may also write us at that address.
Email: wsglartnow@gmail.com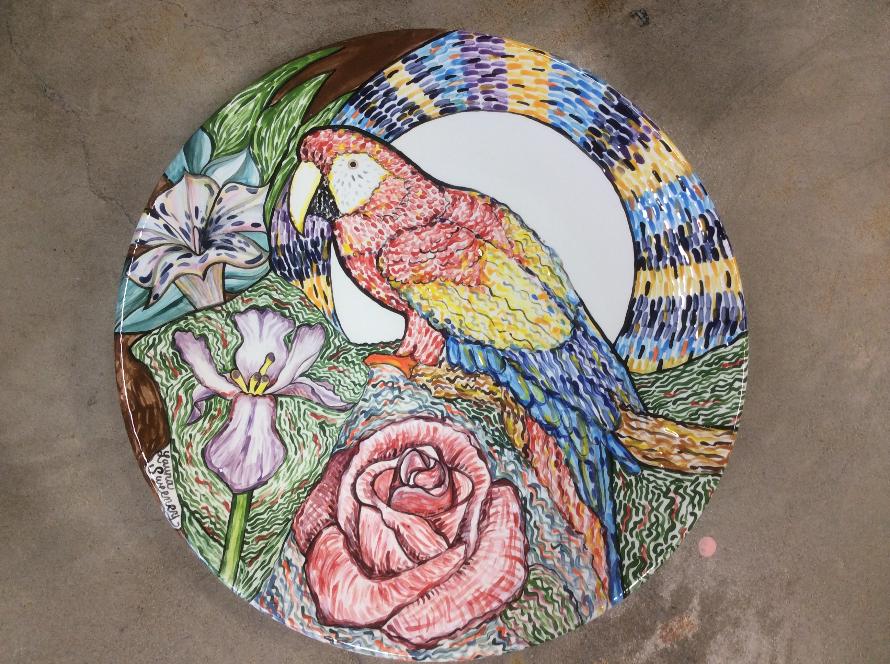 This ceramic plate was designed and painted by Laura G. Sweeney.
Glass Art Enjoying Literature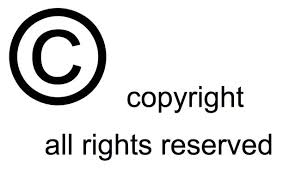 Copyright by Pierangelo Tosi and Laura Sweeney 2015
Please, note that the German Shepherd was made from a template, but we can work with your pet's photos as well as Laura's drawings.
If you will tell us more about your pet, we will be able to customize the design with things like your pet's favorite toys.