You are welcome to contact Laura to discussed and order commissioned artworks. Some of the art on these pages is still available, but if you see something that you like, she can create an artwork that pleases you. In addition to paintings, there are also stained glass designs, painted glass, mosaics, digital art, and more.
wsglartnow@gmail.com

The Carnival Glass Design
An Artistic Collaboration Between Pierangelo Tosi and Laura Sweeney
Original Fused Glass Design * Approximately 24 cm. x 30 cm. *
Made in Italy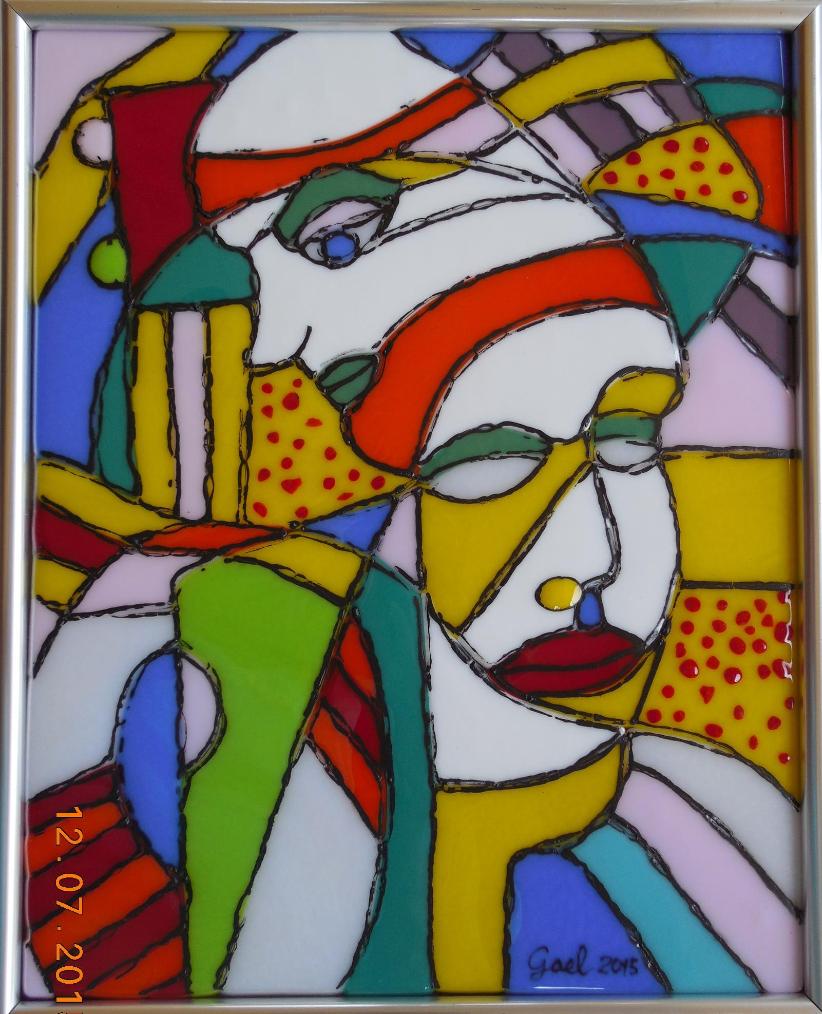 June 12, 2015
Original Glass Art
Please write wsglartnow@gmail.com to order fine art.